Director Profile
Director Dr. Hideki Mitooka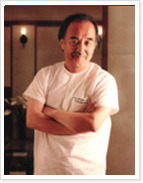 We offer all gastrointestinal endoscopic procedures available as outpatient services and the highest level of medical care for every patient.
"What kind of treatment would I want to receive if I were the patient?" This is the question I always ask myself when giving medical treatments. We, at Ashiya Mitooka Clinic provide a "patient-first" approach with courtesy and perfection for each one of our patients.
Gastrointestinal endoscopy should not be considered a once-in-a-lifetime inspection. Rather, it should be performed periodically, which may lead to early detection of cancer, and allow for endoscopic resection without abdominal operations. Therefore, we believe that the procedure should be easy and painless, allowing the patients to relax in confidence.
With the highest level of expertise which we have established over many years as endoscopy specialists, using state-of-the-art equipment including magnifying endoscopy, we offer the best medical care using methods such as conscious sedation and contrast chromoscopy, using an indigo carmine(dye) capsule.
Our clinic seeks to provide superior medical care specializing in endoscopy.
Profile
March, 1980
Graduates Kobe University School of Medicine
November, 1980~
Medical Intern at Kobe University Hospital Second Department of Internal Medicine
July, 1981~
Medical Staff at Japanese Red Cross Suma Hospital Department of Internal Medicine
July, 1983~
Medical Staff at Kobe University Second Department of Internal Medicine
July, 1985~
Medical Staff at Kobe Seaside Hospital Second Department of Internal medicine
March, 1989
Acquires degree in Medical Doctor(MD)
May, 1989~
Head Physician at Kobe Seaside Hospital Department of Internal medicine
April, 1994~
Director at Kobe Seaside Hospital Department of Internal medicine
June, 1994~
Director at Kobe Kaisei Hospital Department of Internal medicine
July, 1996~
Deputy Director at Kobe Kaisei Hospital
Director of Gastrointestinal Endscopy Center at Kobe Kaisei Hospital
April, 2006~
Director at Ashiya Mitooka Clinic
 
Visiting Chief of Gastrointestinal Endscopy Center at Kobe Kaisei Hospital
Affiliated Academic Societies
apan Gastroenterological Endoscopy Society
The Japanese Society of Gastroenterology
The Japanese Society of Internal Medicine
The Japanese Gastroenterological Association
The American Society for Gastrointestinal Endscopy
Licenses
Approved Medical Specialist of Japan Gastroenterological Endoscopy Society
Medical Instructor of Japan Gastroenterological Endoscopy Society
Trustee of Japan Gastroenterological Endoscopy Society Kinki District
Trustee of Japan Gastroenterological Endoscopy Society Headquarters
Approved Medical Specialist of The Japanese Society of Gastroenterology
Trustee of The Japanese Society of Gastroenterology Kinki District
Academic Trustee of The Japanese Society of Gastroenterology
Approved Doctor of The Japanese Society of Internal Medicine
Trustee of The Japanese Gastroenterological Association
Member of The American Society for Gastrointestinal Endscopy
Visitting Professor at University of Rio Grande Gastroenterology Department, Brazil
Member of Kobe East Rotary Club
Best Doctors in Japan TM 2006-2007, 2008-2009, 2010-2011, 2012-2013, 2014-2015, 2016-2017,2018-2019,2020-2021
Awards
1995 Japan Gastroenterological Endoscopy Society Award
「Mitooka H, Fujimori T, Maeda S, et al. Minute flat depressed neopalstic lesions of the colon detected by contrast chromoscopy using an indigo carmine capsule. Gastrointest Endosc 41: 453-456,1995」
ARTICLES/PAPERS